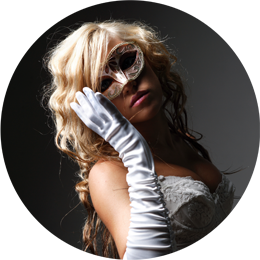 The Beluga mindset
Welcome to our establishment. We hope that the refined, cosy and sensual decor creates a warm, intimate, festive and open atmosphere. You are in a place of leisure where shared pleasure is your mantra. Participants all seek different things and it is important to respect each other's individual desires. Admission to the club requires that all participants adhere to the Rules and Dress Code below.
Admission to our establishment is based on three things : a balance between men and couples on mixed nights, respect for the swinging lifestyle and respect for other participants. Groups will not be admitted. Single Men must be previously known to the management or invited by a Couple to enter. The club is for adults only and the management reserves the right to request ID.
Rule I – Be friendly and courteous
The golden rule is to approach others – alone or in couples – courteously and respectfully. A good attitude contributes a pleasurable experience. Start off with a smile, a "hello," and some conversation before making an invitation. In the case of a trio with a couple, don't forget that you need to seduce both members of the couple…in order for the pleasure to be shared THREE WAYS.
Rule II – Don't be insistant
All it takes is a look to understand that you are invited to join other participants. Do not impose. Observe others's reactions. If your proposals are turned down, back away and do not make another approach.
Rule III – Be respectful
• Do not be pass judgement on either the practices or the physical attributes of other participants.
• Screaming and yelling are not allowed. The Jacuzzi area is not a public pool. Have fun but please respect others.
• Discretion is imperative for maintaining privacy.
Rule IV – Condoms
Condoms are available at the bar. It is required to use them.
Rule V – Alcohol
Because we feel that alcohol abuse is incompatible with the swinging lifestyle, Beluga staff are instructed to serve alcohol in moderation.
Rule VI – Mobile phones
To ensure privacy to all participants, the use of mobile phones is strictly forbidden inside the Beluga.
The Beluga offers a refined and cosy atmosphere. If you want to find our door wide open, you must dress the part. Elegance is key but since opinions differ on the subject, here are a few guidelines :

Ladies : Forget trousers and masculine clothing. At the Beluga, we celebrate femininity : high heels, dresses and skirts are always welcome. Dress desirable !!!

Gentlemen : Suits are not required but dress trousers and long-sleeved shirts are. T-shirts, sneakers, and faded and/or ripped jeans are not allowed.
**** Dress code compliance is subject to Doorman's approval ****